Landlords
Landlords Trust Havilands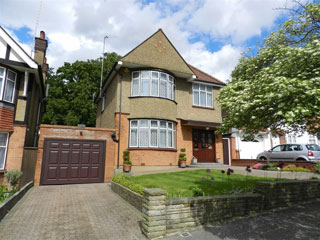 Landlords Trust Havilands
EXPERIENCE
Havilands started predominantly as a letting agent in 1977. We've been renting and managing for nearly 40 years, with a large portfolio of flats and houses stretching between EN1 to Central London.
PROFESSIONALISM
We follow a strict code of conduct via the Property Ombudsman, subscribe to legal advice with the Lettings Training Centre which alerts us to changes/new legislation and we pay annually for the latest updated legal letters/agreements and notices.
CALIBRE OF TENANTS
We choose tenants that we like and who pass the rigorous referencing procedures. Our Property Management team work hard to build a trusting relationship with both landlord and tenant – with managed properties, we react swiftly to any repairs reported by the tenant and, in return, win their trust.
INSPECTIONS AND MAINTENANCE
Our property inspections help us to ensure your investment is well cared for and respected by the tenant. We have an excellent team of reliable and capable contractors who we have an excellent working relationship with, resulting in them prioritising our maintenance requests.
MAXIMUM EXPOSURE ON WEB PORTALS
We've invested heavily in the latest agency software and subscribe to the top online property portals. This technology, combined with the extensive experience of the team, results in us having the ability to reach large numbers of potential applicants on our extensive database at the press of a button. We can alert applicants as soon as something meeting their requirements comes on the market or if property details change. Our new website, with mobile compatibility, has been developed in conjunction with our software provider, enabling clients to access information as soon as it becomes available and allowing us to give priority presentation to new rentals as soon as they become available.
ACCOMPANIED VIEWINGS
At Havilands we insist on accompanying all viewings, as we believe this is an essential part of our service. We not only know how to highlight the property's best features but it gives us the opportunity to get to know the applicant a little more.
PROMINENT WINDOW DISPLAY
Havilands holds a prominent position on Winchmore Hill Green, with our shop window, displaying all our sales and rental properties in attractive and informative Window Displays. We boast a high footfall, as many people browse on their way to/from the station, on their way to one of the many local eateries or whilst browsing around The Green at the weekend.
Happy
Landlords
Happy Landlords
"Havilands have managed my property for the past three years, during which time I have found Havilands to be professional yet friendly and approachable. Having spoken to my tenants, I know they are also extremely pleased with the service they receive from the Havilands team. Any issues are always dealt with swiftly and efficiently which I find very reassuring, as I know my asset is in safe hands – thank you." – By Undisclosed
"Our family has been using Havilands as our letting agents for a number of years. Their service, cooperation and attention to detail has been excellent and their friendly approach to both tenants and Landlords allows both parties to form a strong and friendly relationship which ultimately results to a great benefit. They know what our requirements are which they always try to fulfil by providing true, concise and specific information about prospective tenants enabling us to make the correct decisions." – A. Charalambous
Landlord Services
As property is our passion, we are always more than happy to deal with any sized property.
We manage properties between EN1 and Central London, offering Let Only and Fully Managed services.
Our aim is always to provide you, the landlord, with the best possible service and the right tenant for your property. We never forget that your property is an important investment and we can confidently assure you that, by instructing us to act as your Letting or Management Agent, your asset will be in professional and caring hands.
COST
Havilands offer landlords 2 service options – Let Only and Fully Managed.
Our rates are based on a percentage of the contractual agreement.
8% Let Only + VAT (Taken as a lump sum at the beginning of the tenancy)
10% Fully Managed + VAT (Taken each in equal amounts from the rental income)
To discuss your requirements or for free valuation please call us on 020 886 6262 or complete the short form.
Let
Only
Fully
Managed
Visit property, advise on rental potential, take photos
Ensure EPC has been carried out
Market the property via Rightmove, Zoopla, website and social media
Vet potential tenants
Accompany each viewing
 
Carry out referencing
Inventory (if required by landlord) – Check in and out
 
Arrange AST Contract & DPS Prescribed Information
 
Provide copy of keys & Gas Safe record
Protect Tenants' Deposit with DPS
 
Ensure Gas Safety Check is carried out annually
Carry out regular Property Inspections
Manage maintenance issues
 
Check monthly rental received and chase if not
 
Produce monthly Landlord Statements
 
Produce monthly Tenant Receipts
 
Pay bills on behalf of landlord if required
 
Oversee tenancy renewal/rent increase
 
Serve relevant Notices to regain possession
 
Repayment of deposits and oversee deposit disputes
 
 
Landlord Resources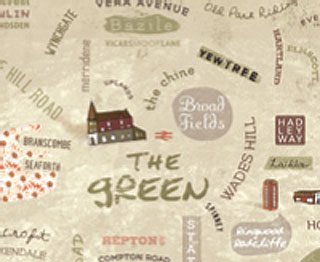 How to Make Sure your Property is Winter Ready
The clocks have gone back, the nights are drawing in and there's an unmistakable chill in the air. When winter arrives, it can cause problems for landlords who are renting out their property. Maintenance issues can arise unexpectedly at the best of times, even more so when it's cold outside.
There is lots of helpful advice available to keep your property looking its best. The preparation needed in the months leading up to winter is the responsibility of the landlord, but there are lots of little things tenants can do to keep everything working properly.
The first and most important step to keeping the property in good condition, is to create a to-do list of small changes tenants can make to avoid problems and conserve energy. For example, keeping the heating on low to avoid frozen pipes, something that not everybody will be aware of.
Any good landlord will know how important regular maintenance checks are, and winter is the time to really make sure you're on top of things to avoid any unnecessary cost. Below you'll find a helpful list of simple checks you can do to keep your tenants and your wallet happy:
Get the gutters cleared
This probably isn't the first thing you'd think of, but it's surprising how dangerous trapped water can be in the winter. If the water freezes, it could weigh down the gutter and cause it to collapse.
Keep the property ventilated
Damp and mould can be massive issues inside a home. They are usually caused by poor ventilation and simple things like leaving clothes to dry whilst all the windows are closed. The build-up of condensation is where a damp and mould problem can start. Make sure you let your tenants know, as these issues don't just affect the property, but they can cause health problems too.
Check the boiler
It may seem obvious, but the worst thing that could happen mid-winter is the boiler breaking down and your tenants being left with no heating and no hot water. Especially if they are elderly or have young children. Having the boiler serviced regularly is really important and will save a lot of money by avoiding emergency call-out fees.
Bleed the radiators
Low pressure in radiators is caused by less water being in the system as the radiators are used more in colder weather. Bleeding the radiators in winter will prevent the heating system working on overdrive.
Check external pipes
Especially for leakages, as these could cause a big problem when the water freezes. Burst pipes are expensive to fix and an inconvenience to both tenant and landlord.