About Havilands

Over 40 years it's fair to say that we've been around the block a few times and that's only cemented our reputation in N21 and surrounding areas.
We know the local area and we have a history. We know every road, every corner and every detail – we've made it our business to know.
Havilands is a results-driven, honest, hardworking and street-savvy Winchmore Hill property specialist.
The Big Picture – We have a tried and tested ethos to selling homes that has served us and our clients well for 40 years, while our marketing strategy continues to evolve using state-of-the-art technology and social media.
The Detail – It's about taking outstanding pictures and describing them with thought and passion. It's about accompanying potential buyers on viewings and showing your home on top property websites while engaging buyers through effective email campaigns.
We do what we do and we do it well.
To discover how quickly we can sell or rent your home please call 020 8886 6262 or Register with us.
Andre Chris
Andre is the proud owner of Havilands. With her tenacity and amazing network of contacts, she gets the job done. Andre takes a hands-on approach to running the business and rises to the challenge. Andre is part of a tight-knit family and loves having everyone together for a meal in her dining room, the best room in the house.
Her idea of heaven is a weekend away at a health farm to enjoy a relaxing massage. Andre enjoys home-cooked food and likes to start her day with fresh fruit or a smoothie.
Laura Baines
Content coming soon
Matt Adams
Matt has a real passion for the industry and enjoys working to a high standard. Having grown up in Southgate and living locally, he has great knowledge of the area and local schools. Matt is a confident character with a great sense of humour.
His dedication to the job means he needs time to relax, usually accompanied by a glass of wine! He enjoys spending time with his family and having a meal in his favourite restaurant, Thymari in Hadley Wood. His ideal home would have views overlooking the countryside.
Lynne Yazgan
Lynne was born in Liverpool and is a natural people person. Having owned and managed her own properties for twenty years, she knows first-hand what our landlords require and is careful to be as cost-effective as possible.
Caring and a good listener, Lynne builds relationships with our clients and manages everything from enquiries to viewings. Her ideal home would be an old wooden house set in a forest, overlooking a lake with a large table for friends to sit, eat and drink together (and a small clearing for some dancing!). Lynne loves travelling and wouldn't say no to owning a boat!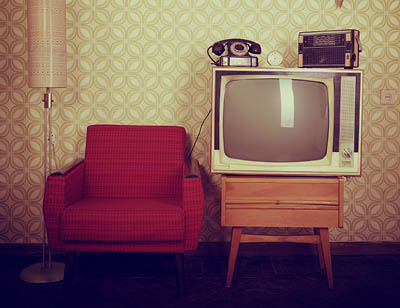 1977
Havilands was established in 1977 due to the fact that its owner and founder, Andre Chris, realised she was selling more of her own developments than the agents she'd appointed!
Today, at Havilands, we have an unparalleled wealth of knowledge about property, building and planning, the local area (regarding schools and amenities) – so much so, we are known as the N21 Specialists. Our longevity is testament to our success . We are the choice of many local families, in some cases having sold to three generations. Over the years, we've faced so many scenarios that nothing phases us – our knowledge and self-assurance means you can rely on us to guide and advise you throughout your sale, purchase or letting.
Happy
Customers
Happy Customers
"Thank you for handling the sale of my property so courteously and efficiently.  Before we placed the property on the market we spoke to several local agents but had no hesitation in retaining Havilands as we felt you had the best local knowledge, skills and experience. We also felt you gave "best advice" and took a highly realistic and practical approach. In the event this proved to be an excellent decision on our part.
You sold our home very quickly. You handled the transition through exchange to completion in a highly professional manner. We were delighted with the service we received. Well done." – Nigel Wright
"Very happy with your service for past 25 years. You have sold, bought and let many properties for me, I am grateful to your good and honest service." – B. Yousef